Zeid Bsaibes
hawkker | the street food app
Combining a love of food, tech and small business, Zeid founded hawkker in mid-2017 with the belief that the correct application of tech can empower street food vendors to reach a much wider audience of eaters hungry for new food
experiences across cities, and at the same time have real impact on local economies across the UK.

Zeid spent much of his pre-hawkker career on the strategy and operations side of a disruptive healthcare start-up right next to Leather Lane street food market before training as a chef at Le Cordon Bleu culinary school in London.

Since moving to London in 2008, Zeid has witnessed (and tasted!) first-hand the growth of diverse, authentic and affordable food from an
array of incredible street food vendors who represent the very frontier of innovation in the food industry.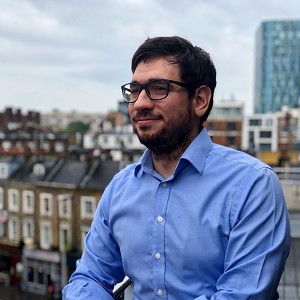 Panel Session: Leveraging Technology to Accelerate Business Growth
With technology becoming more and more critical to the hospitality industry, just about every food business is now looking to invest in it. And when technology is implemented properly, it can stimulate business growth, differentiate your customer experience from your competitors and turn your diners into brand advocates.Catch this session to hear how technology is driving growth in the sector. Panel Theatre Hall 15 - Tuesday 12:00 - 12:30
EVEN MORE SEMINARS