William Watkins
Radnor Hills
William Watkins read Agriculture and Food Marketing at Newcastle University. When he left in 1988 he returned to his family farm in Mid Wales. After 12 months farming he decided to diversify the farming business by packing mineral water into cuplets for the airline industry.

After selling cups to airline caterers from the back of his car for two years, in 1995 he put his first bottling line in. Radnor Hills now produces 200 million bottles per year and has increased its potential capacity to 300 million bottles per year. It employs 140 people, producing a selling a wide range of water, soft drinks and juices.

William still has extensive farming interests as well as having further diversified into the hotel industry.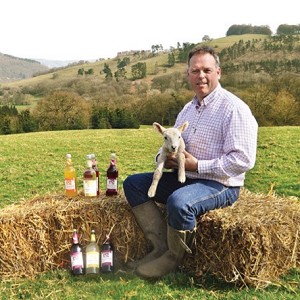 "There''s water in them there hills!"
During my 30 minutes I will tell my story of how we turned a traditional farming business producing sheep, cattle, and cereals into one producing water, tonics and juices. I want to mention some of the greatest challenges and ups and downs of that journey, creating a manufacturing business in a very rural setting
EVEN MORE SEMINARS