Viktor Calabro
Coople
Viktor has worked within the on-demand staffing industry for over five years. A well-known and well-respected entrepreneur, Viktor launched Staff Finder, the world's first on-demand staffing marketplace in 2011 and coined the term 'just in time staff management'. Growing fast, Staff Finder currently brokers thousands of temporary jobs across 90,000+ employees with over 5,000 employers.

With a view to expanding the business globally Viktor launched Coople in the UK in 2016, operating across multiple sectors including hospitality, retail, events and commercial services, Coople enables businesses to find temporary workers to immediately fill their hourly and daily staffing needs around the clock.

A shrewd, hands-on businessman, Viktor was awarded Entrepreneur of the Year by Ernst and Young (2014) and was nominated as a finalist in the Swiss Economic Awards (2015) where over 300 start-ups participated. Spending his time equally between Switzerland and the UK, Viktor is a recognised thought leader and regularly contributes to industry events.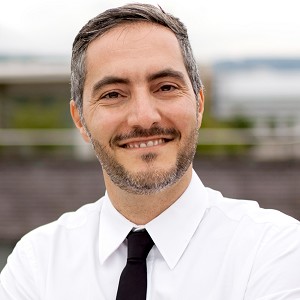 How adopting a flexible, on-demand staffing strategy can save businesses time and money.
Viktor will discuss how Coople can help businesses effectively manage unpredictability, free up management time and significantly reduce costs by adopting an on-demand staffing strategy. He will talk about how flexible staffing can help businesses retain customers, how to avoid losing future ones and explain the concept of the "Staff Powerzone".
EVEN MORE SEMINARS