Tuure Parkkinen
ResQ Club Oy
Tuure Parkkinen is the CEO and co-founder of ResQ Club, a company reducing unnecessary waste
Tuure is a serial entrepreneur, a generalist, a leader, writer, speaker, and problem solver. He gets his kicks out of seeing challenges from new angles and creating new solutions to them with the customers and other stakeholders. He likes to understand why people do what they do and then find ways to align interests and facilitate cooperation.

Currently, he is working hard with the passionate ResQ Club team to make sure valuable food gets to valuable use. See more at:
resq-club.com

Previously he has successfully turned around an innovative HR services company (atalent.fi) as well as written a couple of books hacking our economic system (rootbug.org).

Tuure has profound understanding of how markets work and companies function as well as versatile experience in sales, strategy, and business development.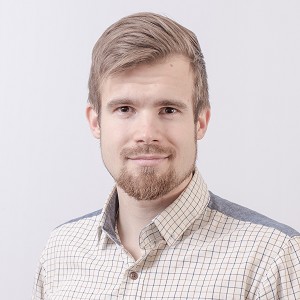 Turning surplus into an opportunity (instead of waste)
Waste management is not just forecasting demand and planning production better. E.g. delis need to keep a broad, fresh selection immediately available. With natural variance in demand (e.g. due to weather), there is an inevitable servings surplus. However, surplus ≠ waste. Tuure Parkkinen, founder of the ResQ Club food-rescuing service explains how this surplus can be turned from waste into an opportunity to attract new customers. Delis, cafés, bakeries really can "have their cake and eat it too".
EVEN MORE SEMINARS