Tim Gill
Brilliant British Brands
Over 30 years experience in sales & marketing at every level above the line, below the line, promotional, and in on-line applications. A dynamic professional with a strong strategic insight into the client's needs and aspirations. A serial brand builder able to spot market opportunities and exploit them. A senior executive who brings a wealth of experience in business development, advertising, information technology and commercial change management. In May 2018 Tim launched Brilliant British Brands, a sales and branding brokerage set to up to help ONLY British Brands grow their businesses here in the UK and through export too. Also helping clients to extend their retail footprint and extend their product reach through franchise model development. Specialties: Filling the gaps! Exceptionally good at matching needs and resources, genuinely able to look and think outside the box whilst at the same time keeping the reality lid well and firmly closed.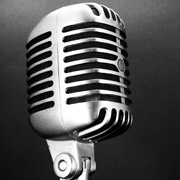 Panel Session: Branching out: How to Franchise your Business
Franchising a business can be a lucrative lead to countless other revenue opportunities. Discover how to avoid franchising pitfalls while learning to make your franchise as profitable as possible.
EVEN MORE SEMINARS