Tibor Barna
NextMenu
Tibor Barna is the CEO and co-founder of NGi Systems, a technology startup with a mission to provide interactive technology solutions that improve the experience of everyday tasks.

Their flagship product, NextMenu, is designed to boost restaurant sales using interactive digital menus that also reduce costs and provide unique insights about how a restaurant can improve service. It works with existing operations and adds new ways of working for digitally-minded customers at the same time. NextMenu is officially launching at Restaurant Tech Live.

Tibor is a graduate of both Oxford University and the London School of Economics, with work experience in restaurants and in running business-critical IT systems. Since his first venture at age 17 he has been introducing technology into traditional areas and has developed a rounded perspective of migrating towards change.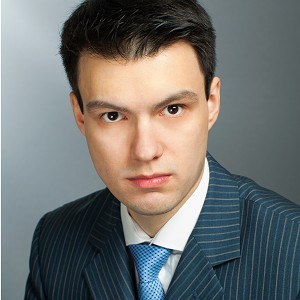 Is your restaurant service ready for 2020?
The new generation of diners are people who buy online, meet online and share their lives online. Their definition of "Great Service" includes speed, efficiency, information and transparency. Paper, people and waiting patiently are no longer part of our buying decisions. How can restaurants respond to this changing definition of service? In this seminar NextMenu offers up some ideas on the topic and asks "Who won't be doing this five years from now? Technology will make the difference between restaurants that can adapt and win the business of the new generation and the ones that miss out. How can restaurants prepare for this? Join this seminar to make sure you profit from this upcoming change.
EVEN MORE SEMINARS