Thomas Cort Hansen
TAKEOUT
Founder of TakeoutGroup.com launching the first site in Denmark with Takeout.dk, initiating the internationalization process of the concept since 2012 with Takeout.co.uk next here in 2018.

Educational background M.Sc. International Business from Aarhus University, Denmark specializing in e-business and having studied in both Hong Kong and Singapore (National University of Singapore).

Reserve Officer in the Royal Danish Lifeguard and entrepreneur with focus on innovation and the internationalization process of Takeout and with a passion for extreme sports being member of BIG FOUR Hall of fame (Denmark 2017) and e.g. having completed a handful of Ironman and Marathon des Sables 2018.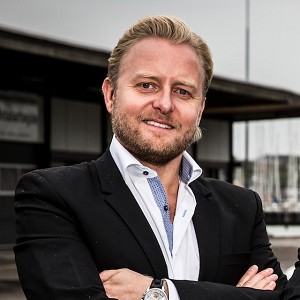 Panel Session: Hungry for growth: The Keys to Successful Expansion
Our panellists talk Empire Building, giving their insights on the tips and tricks which make expanding (relatively) painless.They'll also be discussing the major threats to successful growth, and how they can be avoided. Panel Theatre Hall 15 - Tuesday 11:00 - 11:30
EVEN MORE SEMINARS