Stephen Kennedy
Wi-Q
Stephen is a highly experienced FTSE 250 Board level General Manager with experience in large-scale distribution of consumer products in a number of sectors across Europe, Asia and North and South America. Stephen's key strengths include managing multiple projects whilst simultaneously maximising profit and revenues, strong communication expertise combined with many years of public speaking and facilitating and driving business transformation through creating effective strategies. Stephen inspires exceptional team performance using a coaching and mentoring style, creating new profitable businesses in the UK and Internationally. As Chairman, Stephen is responsible for business strategy, financial planning and market development internationally, operating globally with an acknowledged ability to deal with a diversity of cultures.

Stephen's visionary approach in hospitality technology has challenged industry thinking and shaped the evolution of the leading cloud-based mobile ordering and payment solution Wi-Q. His mantra is: "Don''t give your customers what they expect; give them something revolutionary."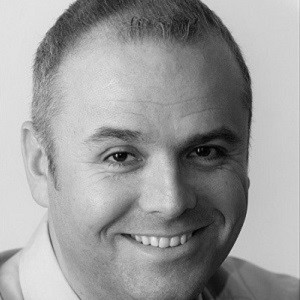 Why Apps aren't the future for restaurant technology
In 2016, Wi-Q's technology survey in partnership with The Caterer revealed that 97% of hospitality venues saw mobile technology playing a role in the future of their business. 68% reported a rise in customer expectations, prompting 92% to plan investment in improved customer experience and speed. So why are Apps not the answer, and what technology does the industry need to be considering to satisfy ever-increasing consumer demand?
EVEN MORE SEMINARS