Shweta Jhajharia
Shweta Jhajharia is a serial entrepreneur, an international business speaker and ActionCOACH's top coach globally. She is a multi-award winner including 2 prestigious international Stevie awards, Millionaire Coach Award and British Franchise Association's Judges Award and has been featured by more than 50 media outlets including BBC, FT Adviser, CityAM, Training Journal, Evening Standard and Management Today.

She is the author of the Amazon bestseller - SPARKS , Ideas to Ignite Your Business Growth.

Shweta brings an experienced background as Global Marketing Manager with Unilever before joining ActionCOACH in 2008. The proof is in her results though, as her clients are currently achieving phenomenally consistent average growth of 41% over the last several years.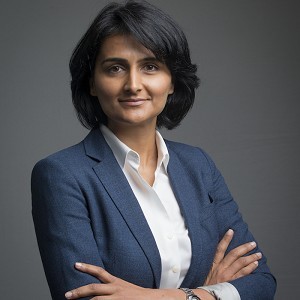 GROW YOUR TAKEAWAY BUSINESS SALES BY 46.4%
Too many businesses hit an income ceiling and never make the money they are capable of. In this session, Shweta will reveal fresh, organic and proven strategies to grow your cash, profit and sales by at least 46.4%. Learn the language of money – numbers. Learn what to measure, how to measure it and what those measurements mean, and learn the recipe for creating an unlimited marketing budget for your business.
EVEN MORE SEMINARS