Robert Angell
Robert Angell Design International
Robert Angell has designed some of the most prestigious and iconic restaurants, bars, hotels, residential and retail interiors for some of the world's leading brands and influencers, helping to enrich the lives of his clients and those who experience his designs, whilst also developing and enhancing the DNA and evolution of the brands and individuals he works with.

An award winning Studio for Restaurant and Hotel Design, winning the Best Multiple Restaurant at the Restaurant and Bar Awards in 2013, nominated for Best British Interior for Kaspar's at the Savoy by Elle Decoration, a finalist in the prestigious 2014 Gold Key awards for Best Suite for Lime Wood Lodges in Hampshire, shortlisted for MARCUS at The Berkeley for the Restaurant and Bar Awards 2015, shortlisted for the Best Bar at the Hilton Vienna Plaza, for the European Hotel Design Awards 2015, shortlisted for Aqua Nueva for the Restaurant and Bar Awards 2016 and shortlisted for the five projects; American Bar at The Savoy, The Blue Bar, Collins Room and Chelsea Suites at The Berkeley Hotel and Aqua Nueva for the International Hotel and Property Awards 2016 all endorses Robert as one of the world's leading designers.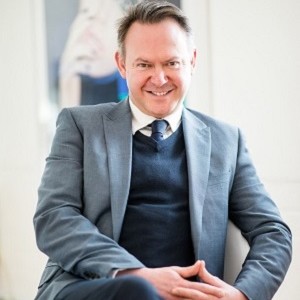 Restaurant & Bar Design
There has been an explosion of restaurant and bar launches during the last decade. There has been a prolific frenzy of competition and search for new ways of cooking, presenting and eating food. With so many cultures and influences in London and the UK,it makes it such an exciting Country to be in to have so many variations of tastes and each of these flavours and menus all require different backdrops from which to excite, entice and enhance the experience of the diners who are equally out to sample, savour and see what's new in the restaurants they visit. I will be talking about the important steps to consider when designing a restaurant from exciting the senses, branding through to important elements that form a restaurant or bar.
EVEN MORE SEMINARS