Peter Veale
Firefly Lighting Design
Peter started his working life as a product designer, specialising in luminaire design. He became a lighting consultant when he moved to Hong Kong in 1996, working on hotel projects in China. Following 3 years in London, working on high-end hospitality, retail and residential projects, he moved to San Francisco, this time spreading his wings into large office projects, in Silicon Valley. Then, the planets aligned and he started Firefly with John Lau in 2003 when he decided to settle back in London for good, but with frequent trips to his beloved Hong Kong (thus, the opening of an office there not long afterwards).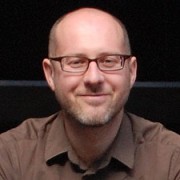 Gorgeous Restaurants thanks to great lighting!
Great restaurants deserve great lighting. The mood, function, textures, tones and versatility all depend on it. Working with the interior designers and clients, we need to make sure that the customer's visual experience is a good as it can be.
EVEN MORE SEMINARS