Peter Charij
Smart Drawer Ltd
Peter is the Director of Smart Drawer, a next generation cash drawer company with some very powerful technology. Peter founded the company in 2011 after uncovering a potential niche in the cash drawer market, an inexpensive way to produce a high accuracy self-counting cash drawer. Utilizing his expertise in software and engineering, Peter successfully developed the technology, sourced backers from a wide range of fields, and managed a world class engineering team to refine it into a commercial grade product.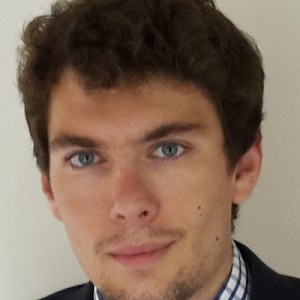 Why it's time to cash in on the Smart Drawer solution
Technology is advancing at an ever more rapid pace and cash drawers are no different. With the emergence of the self-counting cash drawer businesses are now able to gain near complete oversight of their cash management process with incredibly little implementation effort. The next generation of smart drawers have addressed many of the barriers to entry, leading to one of the most potent cash management solutions on the market. Director of Smart Drawer, Peter Charij, will be providing a detailed overview of the smart cash drawer solution; highlighting the key benefits, detriments, and potential implementations, while also providing insights from the latest breakthroughs in the field.
EVEN MORE SEMINARS