Pedro Zuniga
Coffee & Cheese Ltd
Pedro has worked in hospitality-related industries for 13 years covering a number of different roles as barista, bartender, waiter, manager, quality auditor, barista trainer and since 2015, running Coffee & Cheese.
Pedro has helped create and develop a vegan menu in a number of restaurants and cafes across the UK.
In 2017, Coffee & Cheese started supplying vegan cheese to Pizza Hut Restaurants UK, which demonstrates that vegan options are a must-have for all modern successful restaurants in the UK.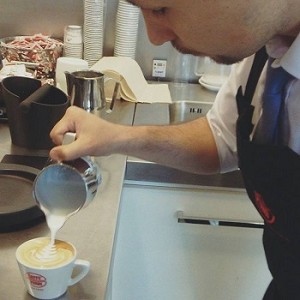 Panel Session: Investing in Innovation: What's on the Menu?
In the modern restaurant it can feel like everything is constantly changing, updating and improving; but it''s vital to know what the future holds in the world of restaurant tech so that you''re not left trailing behind your competitors. Our panellists look into the future for the restaurant breakthroughs you need to be investing in now. Panel Theatre Hall 11 - Tuesday 11:00 - 11:30
EVEN MORE SEMINARS