Oliver Oguz
Trade Mark Wizards
Oliver Oguz is a registered UK and European Trade Mark Attorney with over 10 years of experience in the field of brand protection. He has a HND in Business and Finance, a Bachelor's degree in law, a Master's degree in intellectual property and competition law and both a Postgraduate and Professional certificate in Trade Mark law and Practice. He also runs two intellectual property law firms.

Oliver gained experience in the food and drinks industry working in his family's restaurant. Whilst pursuing a career in law, he also ran a successful restaurant, cocktail bar and nightclub in Kensington.


Oliver's specialism relates to trade marks, designs and copyright. He advises F&B clients on protecting their brands, logos, packaging, trade secrets and recipes as well as on licensing, franchising and trade mark infringement. Notable F&B clients have included Rubicon, Shana Foods, Tom Aikens, Aspire Lounges and Drambuie, to name but a few.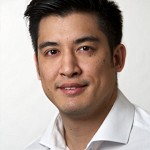 The Importance of Trade Mark Protection in the Food Industry
Making sure your trade mark is protected is vital when your commercial activities relate to the food and drinks industry. Whether you are a manufacturer, distributor, retailer, wholesaler, chef, training academy, caterer, restaurateur, bar owner, takeaway service, technology provider or even a kitchen equipment supplier, everyone needs to protect their trade mark. This seminar will teach you why it is important to protect your brand and how to do it.
EVEN MORE SEMINARS