Nick Telson
DesignMyNight
Nick Telson co-founded DesignMyNight 5 years ago. Coming from a marketing background at L'Oreal, he has grown DesignMyNight into a 3.5 million views a month website with two ground-breaking B2B systems; Collins Booking and Tonic Ticketing. Nick has been recognised as one of the UKs leading entrepreneurs by The Huffington Post and has won startup awards from The Guardian and RealBusiness/Disrupt. DesignMyNight was also recently voted top 50 UK startup and featured in The Evening Standard as a hot London business. He is passionate about analysing existing markets, understanding the needs and requirements and what is being done badly, and then building B2B or B2C products off the back of this knowledge. With a passion for marketing, innovation, technology and sales, he has put all these loves into DesignMyNight.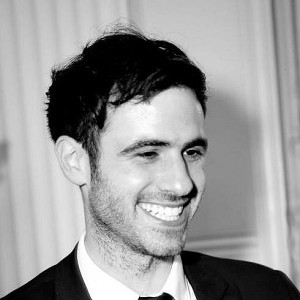 Leverage new booking innovations to increase conversion and improve the customer journey.
The restaurant booking market is changing. UK industry leaders, DesignMyNight, have created Collins, a new type of booking system; tackling facets of the booking industry that are growing but under catered for. Lets disrupt the booking market and focus on a great customer journey and maximum efficiency for a restaurant team across small bookings, party enquiries, private dining requests and of course, Christmas!
EVEN MORE SEMINARS