Neil Whitehead
Stuff International Design Ltd
Neil Whitehead, an architect and business strategist, is founder and Managing Director of Stuff International Design Limited, an international commercial architecture, commercial interior design, branding and product development business. Stuff International has worked for many well-known businesses worldwide, particularly in the UK, Europe, Middle East, Russia and China.

Neil also co-founded Stuff Multi-Channel and was UK Managing Director and Creative Director of Fitch PLC, when it rose to become the fourth largest design business in the world before being sold to WPP.

He aims to bring his clients "commercial success through design" with many notable successes. He rebranded BT Cellnet to O2 and BNP Paribas worldwide and has worked with major retail brands, hotels, bars and restaurants including KFC, Pizza Hut, Just Falafal, Empire Dog, Petara, China White and Putney Bridge Restaurant, to name a few. He also advises small and medium sized enterprises in the UK at South Bank University and for the Russia government in St Petersburg.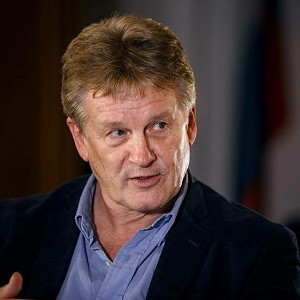 Story Telling Is Critical To Bond Customers To Your Restaurant Brand
EVEN MORE SEMINARS