Matthew Davies-Benjamin
Beat Concepts
Matthew is the CEO of Beat Concepts, a leading supplier of delivery equipment to online food delivery companies and staff uniforms to the restaurant industry.

In 2016, Matthew spearheaded a complete overhaul of Beat Concepts' ethical sourcing procedures, incorporating amongst other things an industry leading CSR policy, systematic supplier audits, and membership to SEDEX.

Before joining Beat Concepts, Matthew was a solicitor in the City of London, and took with him his analytical thinking and problem-solving skills to the world of workwear supply. Since joining the company in late 2015, Beat Concepts was listed at no. 26 on the Sunday Times Fast Track Fastest 100 Growing Companies 2017, gained ISO 9001 accreditation, increased its headcount by 40%, and won international contracts in North America, South East Asia, South America and the Middle East.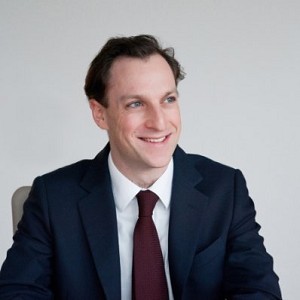 Panel Session: Branding: A Recipe for Reimagining Your Eatery
Branding is an exciting but daunting question for the modern eatery. Our experts discuss the basics of branding, as well as the best methods for getting your message across to your customers. Panel Theatre Hall 12 - Tuesday 12:00 - 12:30
EVEN MORE SEMINARS