Martin Kersh
Foodservice Packaging Association
Martin Kersh is Executive Director of The Foodservice Packaging Association representing the manufacturers, distributors and users of single use packaging used by the UK's takeaway sector. With over 200 company members the FPA is at the forefront of environmental and legislative developments impacting on takeaway packaging and provides an effective lobby for the industry. The FPA has lead the response to the controversy surrounding the recycling of paper cups, working closely with Government and the Paper Cups Recycling Manifesto. Martin liaises with UK and local governments on a wide range of issues including litter, waste management, packaging recovery and recycling. He helped form the UK Government's Litter Strategy Advisory Group, was a member of the Steering Group for Hospitality & Food Service Agreement seeking to reduce food waste, a member of the Advisory Committee for Packaging Litter Taskforce and most recently was appointed Vice Chair of the recently launched British Takeaway Campaign. Martin has great belief in the strength of the UK's takeaway and its immense contribution to the UK economy.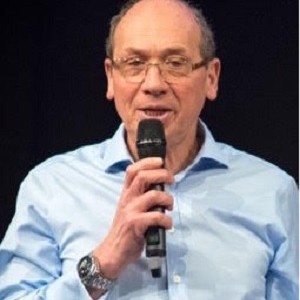 How UK takeaway owners must face up to the 2 critical packaging issues challenging their future
Packaging has helped to enable the UK's expanding takeaway sector. The crisis surrounding the recycling of paper cups is set to spill over into other forms of packaging and takeaways are unfairly blamed for the UK's litter problem. If the industry is to thrive and grow then you ignore these issues at your peril and the industry will become a pariah with an uncertain and less profitable future. This seminar explains the role you have to play in dealing with these issues and ensuring you will be able to continue to choose the packaging you want rather than Governments prescribing what you can and can't do.
EVEN MORE SEMINARS