Konrad Wawrzyniak
Bar Specialists Ltd
Konrad Wawrzyniak is a Co-founder of Bar Specialists. Konrad combines a passion for food and beverage design with in-depth sector knowledge. He is considered an authority on the hospitality sector and has worked not only as a designer, but also as a restaurant and bar manager. After completing an international hotel & hospitality management degree he decided to travel to gain experience working for some of the best restaurants and bars in the world.
He's interests in engineering and passion in design, as well as the inside knowledge on the issues of hospitality operators has inspired and prompted him to set-up Bar Specialists Ltd. International and independent bar and hospitality design agency. 'It was born out of the frustration with the inefficiency of modern day F&B design'.
Konrad have built a strong reputation designing bar interiors for projects ranging from small cocktail bars and restaurants to nightclubs for global clients.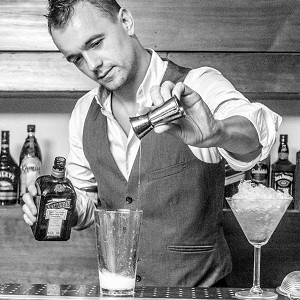 Best practice on delivering the perfect set up for hospitality operations
We will provide you with the guide on how to achieve not only aesthetically striking but also innovative designs that will give you the perfect set up for your hospitality operations. Bars and other front of the house service areas should be designed with efficient service in mind. Engineered and manufactured to maximise productivity and aesthetics, whilst acting as a focal point and a hub of the establishment.
EVEN MORE SEMINARS