Jon Lawrence
NCR
Jon Lawrence is Senior Director, Solution Management and Product Marketing, for NCR Hospitality.

Jon helps to define, develop, and market technology solutions for restaurant operators across the globe. He is passionate about understanding the key challenges that our customers face – then aligning the right components for a solution, and ensuring the integration of those components delivers the expected value. Many of today's restaurant IT-related challenges are focused on enabling a unique guest engagement strategy through mobile technology. As a student of industry and restaurant trends, Jon regularly shares his insights and learnings, particularly regarding mobile consumer engagement.

Jon has been delivering technology solutions on behalf of his customers for over 20 years. For much of the last decade, Jon has held roles of increasing responsibility in product management, product marketing, implementation, and customer support for leading technology providers in this space including the former Radiant Systems and RedPrairie (now JDA).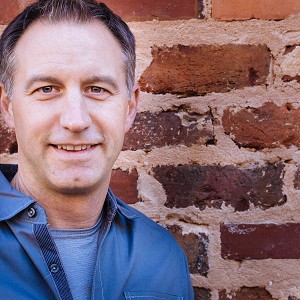 The competitive advantage in restaurants – future proof your business and meet the needs of the tech-savvy customer
Customer expectations in the hospitality market are changing rapidly, heavily influenced by advances in consumer technology. The challenge for restaurateurs is how to identify the right technology platforms, the benefits they provide today, and how they can future-proof your business. Jon Lawrence from NCR Hospitality will share his insight into these emerging hospitality trends and technology development and show how restaurateurs can deliver a competitive advantage for their business and also create a uniquely positive omni-channel experience
EVEN MORE SEMINARS