John Wood
Kitchen CUT
John Wood is a Michelin starred chef, who's career has taken him around the world, working in 5* establishments including the Vier Jahreszeiten in Hamburg, the Mount Nelson, Cape Town, and the Island Shangri-la, Hong Kong. He has worked extensively in the UK at the prestigious Savoy, The Dorchester and the Cliveden hotels. The latter at which John gained a Michelin star in Waldo's restaurant.
After many years in large operations, John's desire to prove himself in a standalone restaurant operation led him to take the position of Executive Chef at the highly successful Chapter One on the outskirts of London. He also set up and opened Chapter Two in Blackheath. The lure of the world famous 7 star Burj-al-Arab hotel in Dubai was enough to tempt him back into hotels for his final executive chef position.

John has opened over 60 restaurants during his career as a chef, F&B manager and as a consultant.

In 2012 John founded Kitchen CUT —cutting-edge, cloud-based technology that gives you real-time intelligence to transform your F&B business.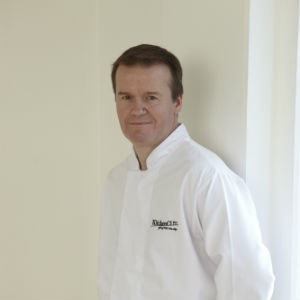 How tech can save you from restaurant suicide
Time is precious. Time is money. Chances are, time IS being wasted in your restaurant. Too many businesses are killing their profit through ineffective processes and systems. Tech can free up your team's time, allowing them to spend more time on the things that will help your business grow. John Wood will look at a better way of using technology to save you time, boost profits and retain your team.
EVEN MORE SEMINARS