Jay Emery
Bushman Wood Fired Ovens
Jay Emery is widely acknowledged as a leading authority on wood fired ovens and he is an evangelist for wood fired ovens and the mobile catering business in general. After emigrating to the UK from South Africa sixteen years ago Jay has built a national reputation for both quality and innovation.
Voted a Barclays Bank Local Business Hero and a finalist in the Lafarge Invention Awards 2010 Jay is also the author of ''From a spark to a flame' book on wood fired pizza catering. Quite apart from helping hundreds of businesses to start up in mobile catering Jay also advises and builds for Michelin starred chefs. He is famously forthright in his opinions and he takes genuine pride and pleasure in seeing new mobile entrepreneurs succeeding in building dynamic businesses. Straight talking comes fitted as standard to any talk Jay gives.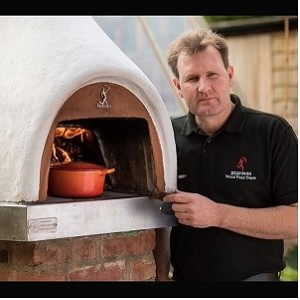 10 Secrets of Mobile Catering - and how to guarantee success.
Jay Emery is ''the wood fired oven guru" and no-one is better qualified to talk you through the do''s and don''ts, the benefits and the pitfalls of getting into mobile catering. As a great showman, a really experienced operator and a shrewd entrepreneur Jay will show you the way to starting a fun, fulfilling and profitable business. Wood fired ovens will change your life. So listen up.
EVEN MORE SEMINARS