Ivo Vasilev
Reloyalty
Ivo is the founder and CEO of Reloyalty, the loyalty company built for the mobile generation. Reloyalty helps businesses create engaged loyalty communities in an open loyalty network.

Previously, Ivo worked in various digital companies such as Groupon, as well as ran operations in technology companies in the loyalty, mobile, SaaS and e-commerce space. He also has experience on the investor side via two seed stage venture capital funds, investing primarily in consumer products.

Ivo is originally from Bulgaria and has lived and worked in London, New York, Sydney, Barcelona and Buenos Aires. He was named 30 under 30 by Forbes for Bulgaria in 2014.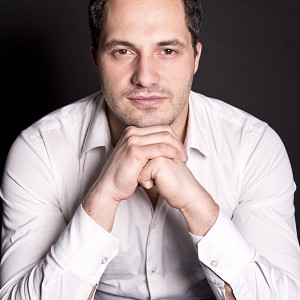 Reimagine Loyalty – how to engage while embracing open and mobile world
Generic loyalty programmes don't engage – they are restrictive and often confusing. Consumers want personal rewards with higher perceived value which are universal across many participants. In today's mobile world, loyalty programs can embrace technology to create a personal, contextual and engaging loyalty experience while being part of universal loyalty coalition. Join our seminar to learn the principles of delightful consumer loyalty experience which stimulates consumers to spend more, promote your business and form community around your brand.
EVEN MORE SEMINARS