Irwen Martin
Wine Corner Ltd
Wine Corner is a family run business set up back in 1995. With a combined experience of over 50 years in the wine industry and in refrigeration technology, we know a thing or two about running a business as well as the wine trade.

We offer state of the art refrigeration for wine cellars, wine cabinets and now Wine Walls! In fact, available exclusively from Wine Corner, Wine Walls are now being installed in a number of top London restaurants, as well as in Europe.

But actually we offer more than simply product solutions. As business owners ourselves we realise the importance of sales and profits; the lifeblood of any business. As such we are able to look at the total concept, and we can help you increase sales and improve profits.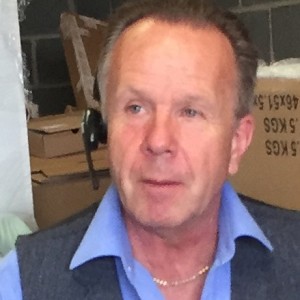 How the WOW factor can boost your wine sales and profits!
All restaurants want to increase sales and profits; and increasing wine sales can certainly help. A great atmosphere is crucial, as well as a good wine selection, but there's more to selling wine that this. You need staff that know about the wines they are offering. You need to consider how you display and store wines as this can have a big impact on sales. Reducing wine wastage is crucial to profits so we also consider wine preservation. We'll show you how to increase wine sales and profits.
EVEN MORE SEMINARS