Henry Ludlam
Percent
Henry Ludlam was named in the top 20 entrepreneurs under 25 having started a music and festival company at the age of 19. Following on from this he started Percent, which takes the powerful passion people have towards good causes and drives this passion into spending power to businesses who want to make the world a better place. He has spoken at numerous events globally including Mobile World Congress in 2015 & 2017, The Dubai SME conference and at London Business School, always helping businesses and business leaders leverage the power of good for their business.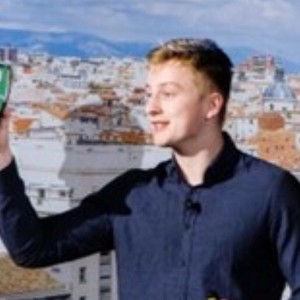 The Power of Good: Driving Profit and Purpose
Profit and purpose have always been seen as two binary terms in business that cannot co-exist. However with the hugely changing attitudes of Millennials and Gen-Z, Henry will demonstrate how this is no longer true. Enjoy this talk and learn how you can drive more meaning and value to your business, whilst generating more profit, through purpose and the power of good.
EVEN MORE SEMINARS