Heather Mills
VBites Foods Ltd
In August 1993 Heather was hit by a police motorcycle, suffering the loss of her left leg below the knee, a crushed pelvis and punctured lung. To save her amputated leg from constant infection Heather had to go on a plant-based diet. Because of this Heather created the pioneering plant based multi-award winning ethical international Vegan food company, VBites, which now exports to 24 countries, has over 104 plant-based products in its range and has won an incredible 80 awards.

Heather, not only owns 4 purely plant-based manufacturing factories, but is also the owner of VBites Ventures, a company which invests in brilliant plant-business concepts, helping entrepreneurs with plant-based ideas and vision to transform those ideas into fully-fledged businesses.

As well as being an entrepreneur, renowned public and motivational speaker, Heather has worked tirelessly to aid survivors of war and landmine explosions.

Heather is also a Gold medal winning Para-athlete in ski racing, a World Record holder in 4 winter sports and the fastest disabled female speed skier in the world at 166.84km/ph.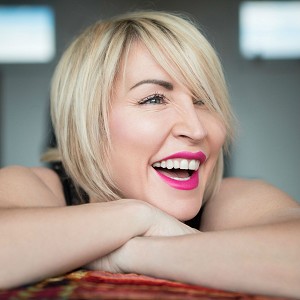 Panel Session: Investing in Innovation: What's on the menu?
In the modern restaurant it can feel like everything is constantly changing, updating and improving; but it''s vital to know what the future holds in the world of restaurant tech so that you''re not left trailing behind your competitors. Our panellists look into the future for the restaurant breakthroughs you need to be investing in now. Panel Theatre Hall 11 - Wednesday 11:00 - 11:30
EVEN MORE SEMINARS