Glenn Smith, Peter Gaskell
Wave
Glenn has nearly two decades of experience in the water sector, helping customers take advantage of competition throughout this time. This has included ventures such as Insets, alternative water suppliers and bespoke water treatment solutions. Glenn heads up Wave's Industrial and Commercial Business Development team and a bid function that focuses on meeting customer needs. In a market where price is often a major factor, Glenn is keen to impress the benefits and need to focus on total value, not just price alone. This has led to significant growth within the retail market in England and Scotland.

Peter heads up Wave's SME Sales Department and is responsible for driving growth in this sector through Wave's tri-utility approach. With five years' experience in the water retail space, Peter is helping SME's of all sizes across England and Scotland to benefit from low-cost water, electricity and gas bills and to discover what else Wave can do to cut their utility costs.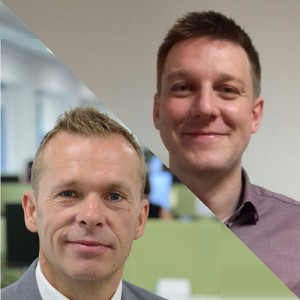 Demystifying the water market: How to drive value and efficiencies
Since the market in England opened to competition in April 2017, business customers have been able to choose their water supplier. Glenn explains how to determine best value in the new market, including pricing methodologies and what you need to consider when tendering. He will also discuss the importance of operating more efficiently to reduce your costs and how to protect your business from unnecessary wastage.
EVEN MORE SEMINARS