Gary Goodman
Yumpingo
Gary is founder and CEO of Yumpingo, the new review and analytics platform that transforms menus and dining experiences, by capturing more actionable dish-specific feedback, than any other.

A qualified lawyer, Gary started his career in FMCG brand marketing and new product development for Colgate and The Wrigley Company. He launched his first digital platform 16 years ago, building digital platforms that better connect people, processes and data, across the hospitality, media, retail and leisure sectors.

He is also a passionate cook and foodie. Whilst building Yumpingo he worked across every aspect of running a restaurant's service. Together this has helped form a unique perspective on the role technology plays to better connect guests with restaurant operators in order to enable kitchens to serve more food their customers love.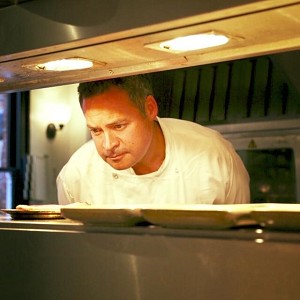 The restaurant industry has a listening problem. Tech can fix it.
Your customers want your restaurant to move beyond faceless online reviews and secret dining experiences. It is time we brought the review system out of the shadows and empowered guests help you make more informed decisions on how to optimise menus and serve more food they love. Find out how harnessing the power of live feedback can transform dining experiences and increase profits.
EVEN MORE SEMINARS