Eudonni Moricom
FoodMama Ltd
Coming from a rich background in communications, Eudonni's career spans over twenty years advising companies throughout UK, US and Australia on strategic branding and marketing initiatives as well as client and employee engagement projects. Eudonni has partnered with Dean Boden in an hospitality technology design and development agency, InTwistic and together have created a commercial application for front-of-house service named FoodMama.

While developing the FoodMama application, Eudonni has contributed to several discussions, articles and events concerning Food Service Technology and has highlighted the importance of technology adoption in order to achieve business success.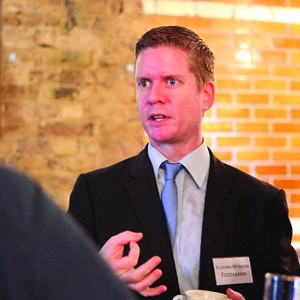 How front-of-house technology is changing the dining experience forever
Restaurateurs understand the importance of staying in touch with constantly evolving consumer preferences. With the growing influence of newer technologies, consumers have very different expectations for their dining experience than in previous years. This seminar looks at the influences of key technologies that are effecting front-of-house service, contrast the implications of technology versus traditional service and debate if tech should play a prominent role in restaurant operation to achieve success.
EVEN MORE SEMINARS