Damian Guy
Appaway
Damian Guy is Founder and Managing Director of Appaway - the zero commission online ordering solution which is currently taking the UK by storm, with over 400 new takeaways joining the revolution every month. Since 1999 Damian has been involved in various disruptive start-ups across many different sectors including food, leisure, financial services, healthcare and communications. In December 2014 he created Appaway with a view to helping business owners take control of their online customers by offering them the complete online and mobile ordering solution - this came with a pledge to keep things simple and never charge commission on any order, ever! It only takes 30 days to setup this service for a takeaway, and far from breaking the bank the entire solution costs less than a mobile phone contract.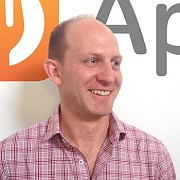 Hate Paying Commision To Online Ordering Services - Think Again!
Why fees charged by the big online ordering services are necessary, and how you can transform these into a worthwhile investment.
EVEN MORE SEMINARS