Clive Smith
Ecovery Innovations Ltd
Clive's early career was grounded in the hospitality industry with Bass Plc, before he set up his own marketing agency USP. Creating many memorable campaigns for blue chip clients resulted in USP being acquired by a publicly quoted advertising group, Osprey Communications Plc.

It was here his corporate skills evolved he was promoted to the Plc board and eventually became their CEO leading a number of successful acquisitions and mergers.

At heart he is an entrepreneur and thrives on new challenges which led to him setting up Immitto Ltd, helping clients become more business savvy developing their core usp's. An assignment with Ecovery Innovations enabled me to witness first hand the capability of their KERS product to deliver sizeable energy reductions and CO2e savings. A shared vision for sustainability with the founder and system designer Eric Phillips convinced him to take a stake in the business and join their board.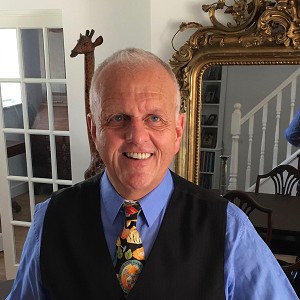 Recovering Wasted Energy in Commercial Kitchens - Low Carbon Catering Strategy
Driving sustainability to be profitable for commercial kitchen operators, was the goal that led to KERS (Kitchen Energy Recovery System) development. Addressing inefficiencies, capturing wasted energy, changing the dynamic, uplifting hot water and heating temperatures, with no annual operating cost implications was the result. KERS proposition is compelling both its annual savings, return on investment, but most importantly it delivers substantial carbon footprint reduction for a Low Carbon Catering Strategy.
EVEN MORE SEMINARS