Benedict Wilhelm
Benedict Wilhelm Design
Originally from Salzburg, Austria, Benedict left for London to study at Central Saint Martins College of Art and Design. He then went on to work for some of London's most prestigious design studios and architectural practices.

It is the combination of the conceptual and context driven design approach taught at Saint Martins mixed with a more practical, brand led approach within architecture and London design studios that defines his work today.

'A space has to deliver functionally but it has to over deliver in regards to an experiential point of view. This is achieved by bringing together a customised service, branding and environment, carefully curated and designed to create "that unique customer experience".'

It is the above principles that are reflected in Benedict Wilhelm Designs work be it hospitality, retail, leisure or residential projects.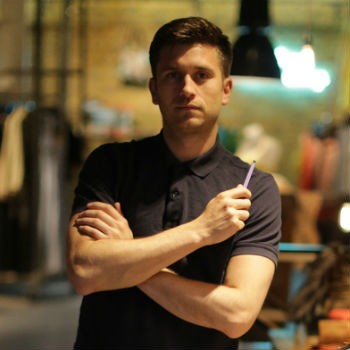 Recipes for Successful Restaurant Design
Drawing on inspiration from art, theatre and some of the worlds most innovative chefs, Benedict will explore how selecting the right ingredients, processing them and through that telling a unique story is the recipe to an extraordinary customer experiences and successful restaurant design.
EVEN MORE SEMINARS