Ben Portsmouth
Andromeda Trading LTD
Ben Portsmouth has over 25 years experience in the foodservice industry. After working for several years for Pizza Hut (UK) in a number of roles, from store manager of one of the top delivery units, to Loss Prevention Officer at the UK Head office, in 1999 he co-founded Andromeda, the recognised leading global provider of Enterprise Management and POS solutions for the delivery foodservice industry. Andromeda reflects Bens visions, focused on customers and innovation, always being on the lookout for new technologies.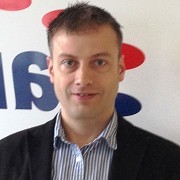 How to Increase Your Sales
What drives customers to order from your business and how to make sure they repeat their orders.
EVEN MORE SEMINARS