Balázs Joó
Global Charge Kft. (Charge me Up!)
Balázs Joó is one of the founders and head of management of Charge me Up!.

With a long history of being part of the HORECA sector, by leading a restaurant and managing customers'' needs in web design, Joó is well equipped to find out how much potential extended services hold all over the world.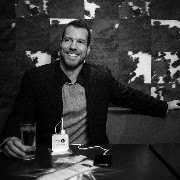 Charge Me Up! As A Friend Of Your Customers.
Discussing the future of extended services of the HORECA sector and the role of Charge me Up! in it.
EVEN MORE SEMINARS