Andrew D Emmerson
Takeaway Chain Building Expert
Andrew D Emmerson is a non-executive director for Hotcha. He has held senior positions in several national and international brands across the UK, Europe and USA. Most recently, he was the Business Development Director for Domino`s Pizza Group, responsible for opening 50+ new stores across the UK and Ireland. During his tenure, he opened 340 new stores. Previously, Andrew was the Managing Director of Millie`s Cookies, International Brand Director for Upper Crust and Senior Market Executive for Dunkin` Donuts in Boston, USA.

Andrew now works as a non-executive director for a number of businesses in the leisure and franchising sector. He also works with Birmingham City University as a visiting lecturer on the multi-site leadership program. He is currently writing a book on franchising best practice with the Professor Chris Edgar who leads the program in Birmingham.

Andrew is also a partner in three Dunkin` Donut stores in Florida, USA.

Andrew is now the proud author of "Franchising: How Both Sides Can Win" the five star credited book now on Amazon.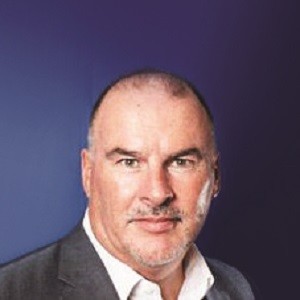 Building a National Takeaway Chain
Hotcha is building a national chain of Chinese home-delivery stores. Following the brands launch in Bristol in 2011, the business now has 10 company operated stores across the SE of England. Hotcha has announced the launch of a franchise opportunity for qualified individuals in the UK. How will the brand achieve this goal ? What lessons can be leant from following their roll-out plan? The seminar will set out a road map for any ambitious brand to follow in building a national chain.
EVEN MORE SEMINARS