Adrian Thompson
imageHOLDERS
Adrian Thompson is CEO and founder of imageHOLDERS. Adrian began his journey 20 years ago, designing and developing gift and home products. In 2003 he established imageHOLDERS to develop solutions to support digital branding in the form of print and the rising AV market.

Following trials of 'slim kiosks', and the release of the iPad, imageHOLDERS established themselves as one of the first to develop tablet enclosure kiosks.

From a simple sketch, to bespoke solutions rolled out to global enterprises, Adrian''s passion for design and innovative solutions has developed imageHOLDERS into industry leaders within tablets enclosures and device integration.

Working to provide solutions for self-service payment terminals to entertainment and leisure, Adrian's objective is to allow businesses to easily utilise technology to increase customer experience and engagement. By integrating devices with tablets, touch screens and compact CPU's, Adrian and his team create multi-device solutions that are cost-effective, efficient and future-proof.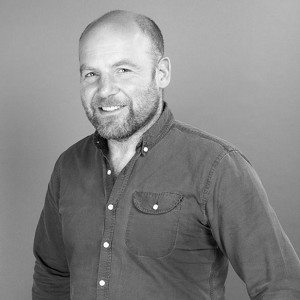 How Tablet Technology is Revolutionizing Customer Engagement
Technology is constantly evolving, and is now so ingrained into our daily lives that WiFi is a prerequisite along with wine at dinner. Engaging with customers has been predominantly limited to loyalty cards and marketing campaigns, but with the rise in connectivity allows, companies to revolutionize customer engagement. Adrian will discuss device integration in the industry and how enclosures and kiosks provide the ideal future-proof solution as an essential part of the physical customer journey.
EVEN MORE SEMINARS