STAND NUMBER: 4024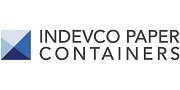 INDEVCO Paper Containers
INDEVCO Paper Containers (IPC) offers a wide range of high-quality packaging solutions for the catering and takeaway sectors. Our takeaway products comply with international hygiene standards and ensure product freshness throughout the supply chain. The approved, food-grade paper combination used for packaging prevents grease stains, retains heat and absorbs moisture.

Our solid and corrugated board takeaway and catering solutions are suitable for restaurants, coffee shops and street food stalls, and cover meal boxes, pizza boxes, burger boxes, French fries boxes, salad boxes, cake boxes, trays and much more. Our products can be fully customized with your company`s branding, or for your convenience, you can opt for one of our standard designs.

In addition to takeaway packaging, we manufacture a variety of high-quality packaging to fulfill our customers` needs. We believe that there is a right box for everything, so our Innovation Center is consistently developing new products to give your company a competitive edge.
ROTOPAK and UNIPAKNILE are affiliates of IPC, and will be exhibiting with IPC at the Takeaway Expo. Established in 1995, ROTOPAK is a leading provider of customized, sustainable paper packaging products, including paperboard, corrugated board and flexible packaging. Established in 1996, UNIPAKNILE is a market leader in supplying sustainable paper-based packaging. We look forward to seeing you at the Expo.


+9619478900