STAND NUMBER: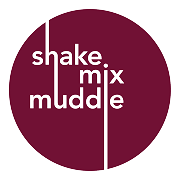 Shake Mix Muddle
Shake Mix Muddle, is stirring up the traditional world of bartender training with their unique 'travel to you' business model - a first in an industry where pricey fixed location training is the norm.

The school, which offers a variety of training options for students at every level, cuts out the costs of sending staff away on expensive courses by bringing their accredited qualifications direct to the client. It is the only one of its kind in the UK and is expanding globally to meet growing demand.

Shake Mix Muddle's courses are fully accredited by the United Kingdom Bartending Guild and International Bartending Association. Its trainers work on a daily basis serving world-class cocktails, bringing years of on-the-job experience to the classroom for a truly comprehensive learning experience. Students can expect to learn all the skills needed to run a successful bar, from professional cocktail making to the theory of bartending.


+44 1481 728755