STAND NUMBER: 2052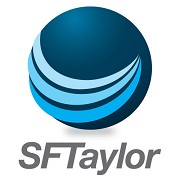 SF Taylor
As Print Solutions Specialists with our own manufacturing facilities we are perfectly placed to deliver all your print and marketing requirements.

We`ve been established more than 90 years so we know what we`re doing, and to prove it we are fully-accredited with all the necessary accreditation's. We don`t just think we`re great, others do too and have won award after award for our innovations, sustainable approaches and our people.

Our success is definitely down to our people, who we believe make the difference between delivering great service and exceeding our customers` expectations. Our team has a wealth of experience providing our print solutions. We`re constantly expanding our expertise and proud to call ourselves specialists.

Our partnership approach enables us to pre-empt our customers` needs and allows us to react quickly and efficiently.

To find out how we can help you believe in more visit us on stand 2052 - Let`s Talk Colour!




0161 429 7200