STAND NUMBER: 2033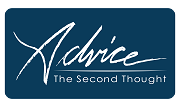 Advice
Eatnn is a new revolutionary service that provides the "extra mile" in online food ordering to the consumer. it does not represent a regular food delivery and takeaway sectors of the business. but also it covers the wide range of Dine-in and Pickup sectors.

Eatnn will not be a traditional online ordering platform, it will become "The" destination for the Dine-in category. it will enhance the social overall experiment through the Dine-in service.taking into consideration that it covers the traditional part of the business too.

with Eatnn, you can order whenever you need, whatever you need, and with the way you need it. Simply, it's "Food On Demand".

+965 22410636 / +965 22410633